ENTC Open Day
The Department of Electronic and Telecommunication Engineering at the University of Moratuwa held an Open Day on January 17, 2023, to showcase the department's facilities, projects, and laboratories to the new intake of students. The event was organized by the Electronic Club and saw a large number of students in attendance.
The Open Day began with a series of brief talks by the faculty members of the department, who provided an overview of the programs and opportunities available. The students were then given the opportunity to explore the department's facilities and interact with faculty members and senior students.
The final year, third year, and second-year students actively participated in the event, organizing, demonstrating, and explaining various aspects of the department's projects and facilities to the prospective students.
The Open Day showcased many projects, including final-year projects in computer vision, metaverse, augmented reality, unmanned aerial vehicles (UAVs), machine learning, software-defined radio, mobile robotics, electronics, and processor design. In addition, the second-semester projects were also demonstrated.
The prospective students were taken on a tour of the department's various laboratories, including the biomedical engineering laboratory, analog electronics laboratory, digital electronics laboratory, telecommunication laboratory, computer vision laboratory, unmanned aerial vehicles laboratory, and K. K. Y. W. Perera Mobile Communications laboratory, among many other facilities.
The Open Day was well-received by the students, who appreciated the opportunity to experience the department's facilities and projects first-hand. Many of the prospective students expressed their interest in pursuing a career in electronic and telecommunication engineering, noting the exciting and diverse range of projects and opportunities available within the field.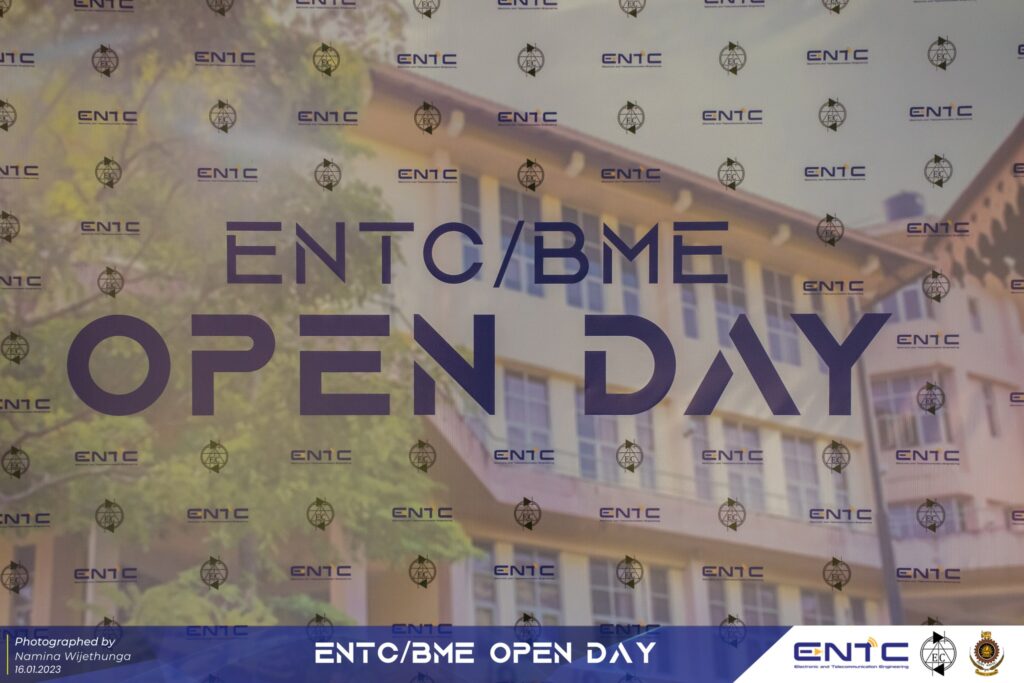 ---