Short-time courses are part-time, paid course, aiming to address specific areas, in which engineers in the industry seek to enhance their specialized knowledge. The courses are designed to provide significant practical exposure. Nevertheless, sufficient analytical content is guaranteed.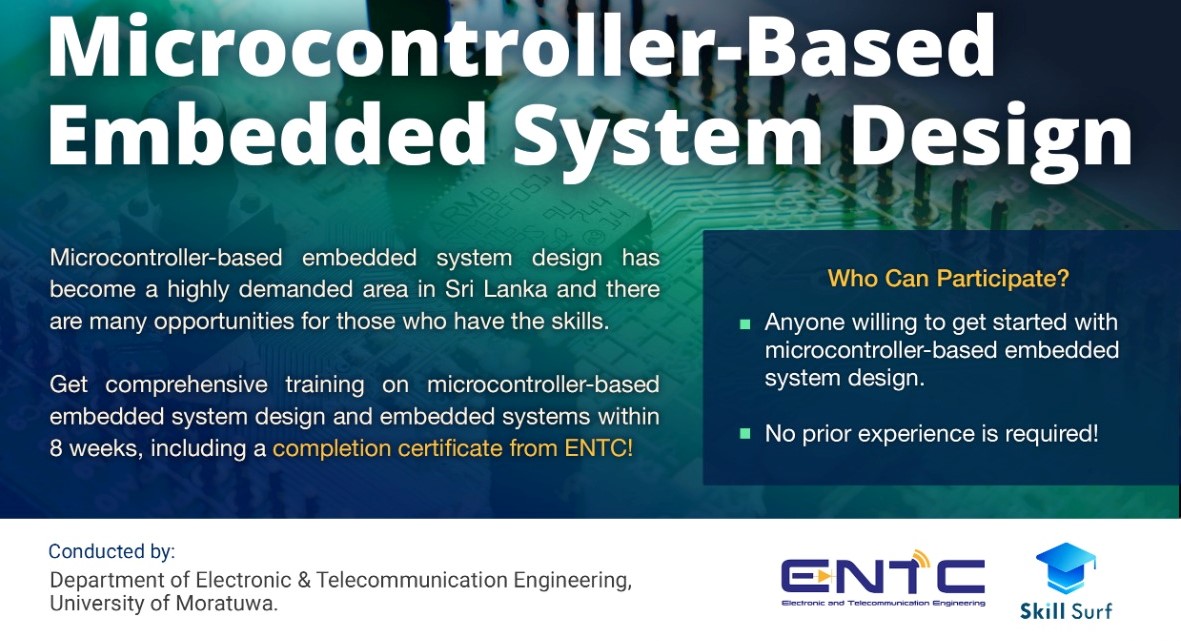 Get comprehensive training on micro-controller based system design and embedded system.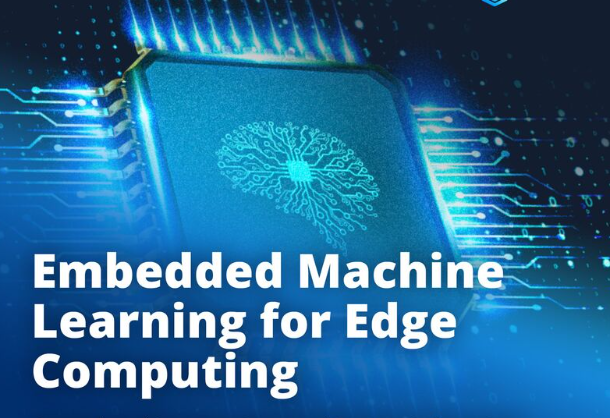 Get comprehensive training on embedded machine learning for edge computing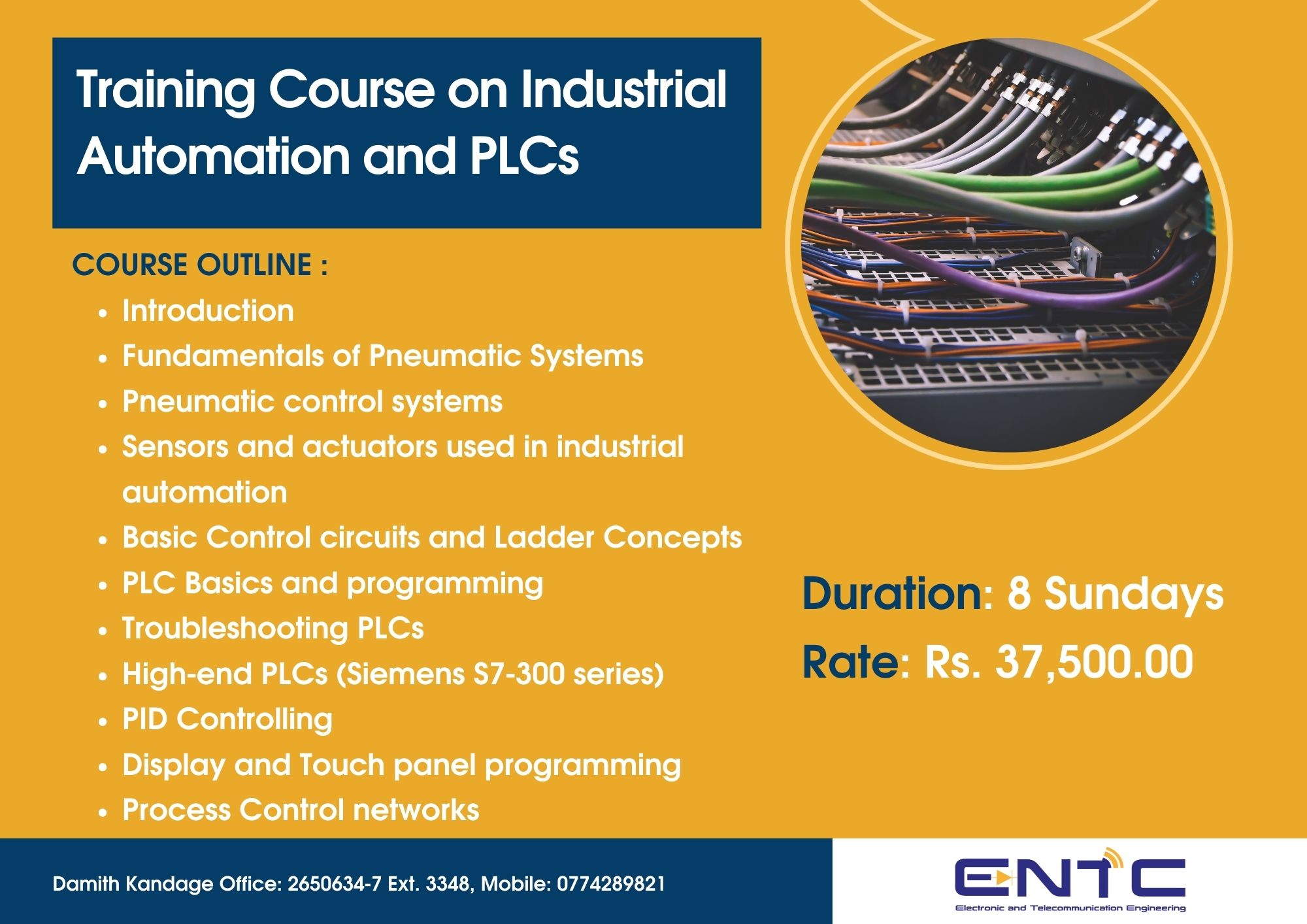 The course is intended to let the personals from the industry get an established knowledge on industrial automation and the use of PLCs in industrial automation. The course will cover all areas in industrial automation and provide the candidates following the course with good knowledge on pneumatics, automation systems, sensors and PLCs, including PLC programming.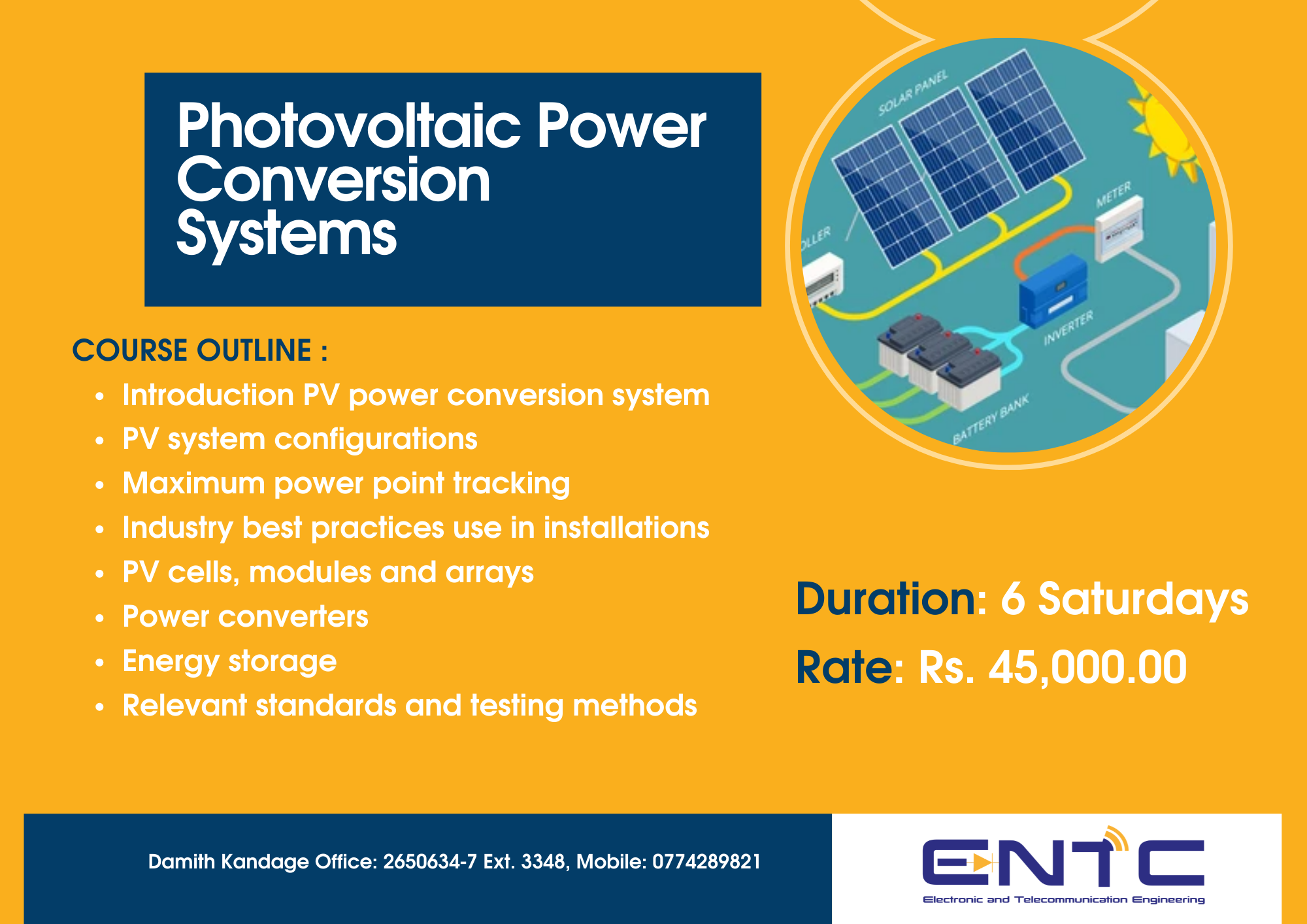 The department of Electronic and Telecommunication Engineering of the University of Moratuwa will entertain applications for the following training course, which will commence on 25th November 2017.