ENTC Career Fair
The Department of Electronic and Telecommunication Engineering (ENTC) at the University of Moratuwa hosted a successful career fair for its graduating class on March 7, 2023. The event attracted numerous organizations that specialize in electronics, electronic design automation, telecommunication, machine learning, data science, and software development, among other related fields.
The ENTC department is renowned for its exceptional academic programs, which enable students to reach their fullest potential. This is achieved through the contributions of high-caliber academic staff, talented students, carefully designed curricula, state-of-the-art technologies and research, and a well-received student experience. The department offers two highly sought-after specializations, B.Sc. Honors in Electronic and Telecommunication Engineering and B.Sc. Honors in Biomedical Engineering.
The ENTC curricula are carefully designed, current, and industry-relevant, and provide students with the skills to reach the frontiers of technology. The department has identified the thematic areas of communications, reconfigurable and embedded systems, robotics and automation, computer vision and pattern recognition, and biomedical technologies as areas of advancement. The forward-looking and diverse academic staff, with higher degrees from well-known universities around the world, facilitate this endeavor.
To foster research, the department offers M.Sc., M.Phil., and Ph.D. degrees. The taught M.Sc. programs in Telecommunication and Electronics and Automation attract students from industry. These education programs prepare students for challenging careers in industry and academia in Sri Lanka and elsewhere.
The graduates of the department are exceptionally talented. Only the top performers out of the 250,000 students who sit for the country-wide advanced level examination are admitted to the B.Sc. Eng. Hons degrees at the University of Moratuwa. Out of this already selected group, a student must excel in the semester 1 examination to be able to follow the programs at ENTC, which admits only 116 students. This places the department's graduates within the top 0.01% of their age cohort.
Students at ENTC experience a technologically advanced, supportive, and friendly environment. Laboratories equipped with modern instruments and industry-standard software make students ready for professional work. The five-storied building houses these laboratories and provides space for studying, engaging in projects, and recreation. Students organize exhibitions, industry forums, and talent shows inculcating harmony and leadership. The students foster a sense of social responsibility, manifested through activities such as the E-care community service program, one of many activities of the E-Club, the student organization of the department. Students greatly benefit from this fruitful life experience the ENTC family offers.
The rich academic culture, talented students, research, facilities, supportive environment, and qualified faculty enable the Department of Electronic and Telecommunication Engineering to produce multi-faceted graduates who excel in industry and research. With such a comprehensive and inclusive approach, the department continues to provide students with the necessary skills to succeed in their chosen fields.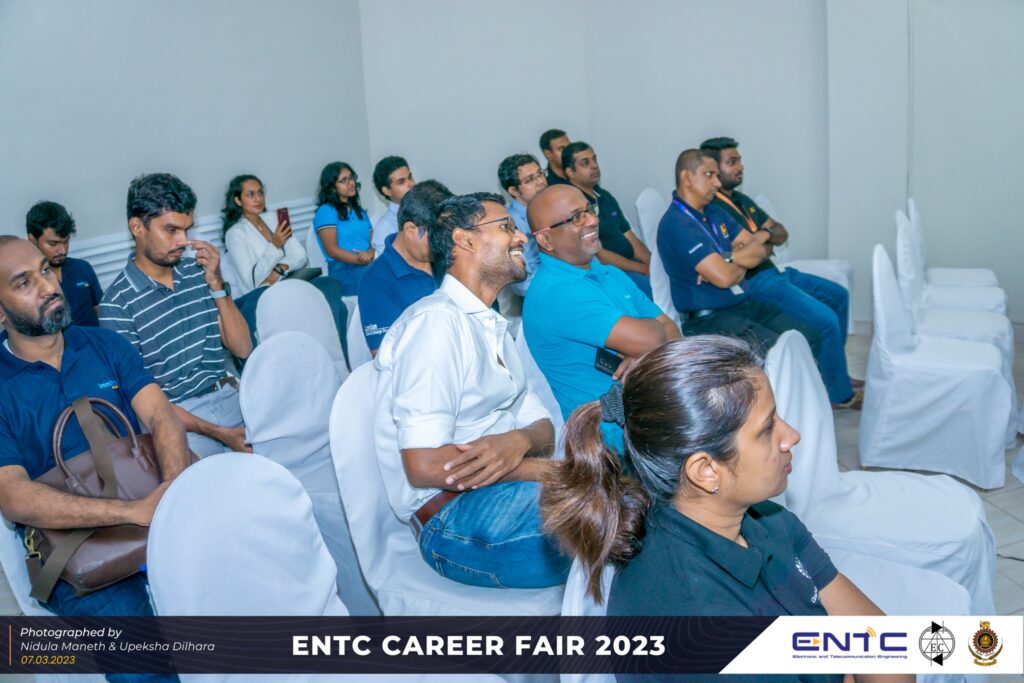 ---