The Sri Lanka Robotics Challenge  Final School Workshop and Closing Ceremony
The Sri Lanka Robotics Challenge (SLRC) Final School Workshop was successfully held on Wednesday, December 7th, 2022, at the Department of Electronic and Telecommunication Engineering (ENTC) of the University of Moratuwa. The workshop marked the culmination of a series of training programs organized to equip school students with the necessary skills to design a mobile robot for participation in the Sri Lanka Robotics Challenge.
The SLRC is the premier robot competition in Sri Lanka and has been organized by the ENTC for the 10th consecutive year. This year's challenge has seen an impressive turnout of school students who have shown a keen interest in the field of robotics. The training program included a series of workshops that provided hands-on experience in designing and building a robot.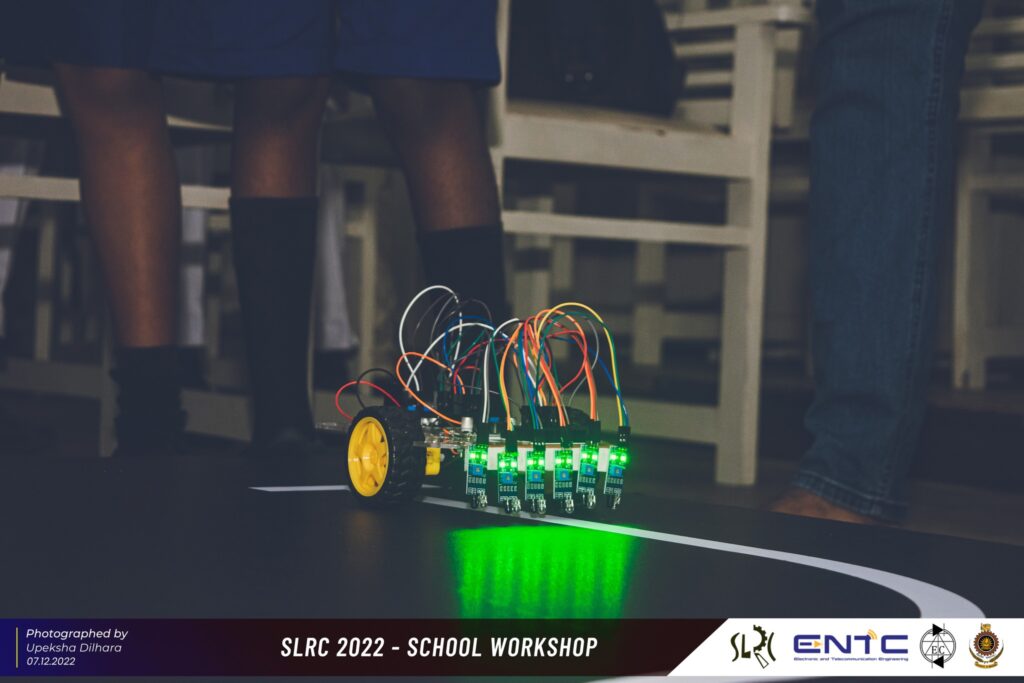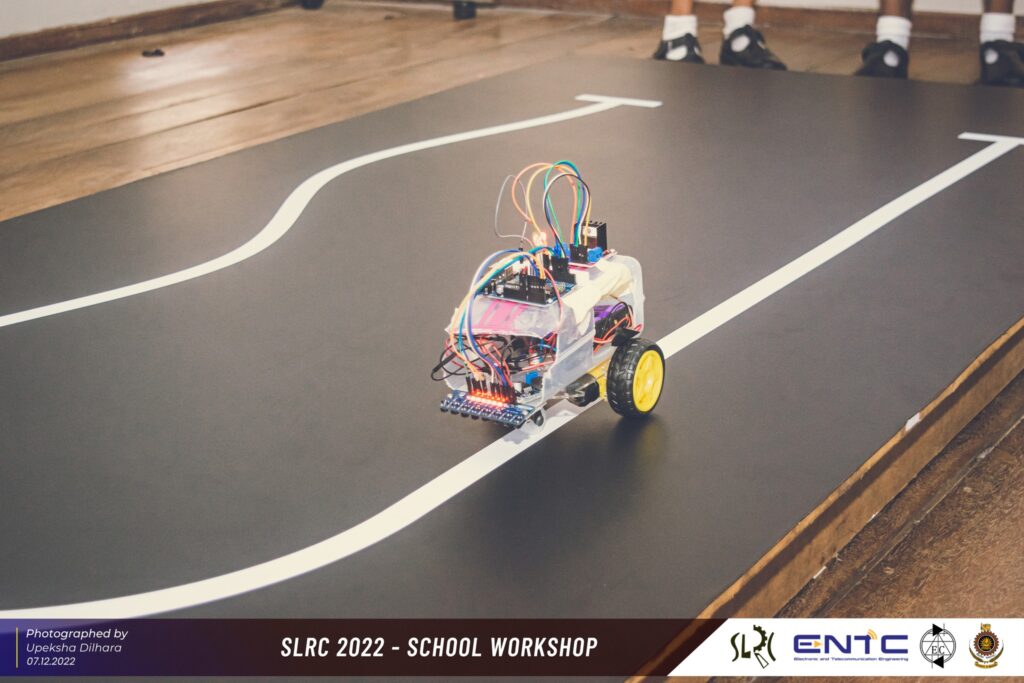 The final workshop was attended by parents, teachers, and students from various schools who had participated in the training program. The attendees were given the opportunity to witness the robots designed by the students in action. The workshop was followed by a closing ceremony attended by faculty members, who awarded certificates to the participants who had successfully completed the workshop.
Dr. Chamira Edussooriya, a faculty member who mentored a team from a school, spoke about the transformative experience that the training program had been for the students. He highlighted the importance of such programs in nurturing the talent of young minds and preparing them for the challenges of the future.
The SLRC Grand Finals are scheduled to take place in March 2023, and the participants are already looking forward to showcasing their skills on the big stage. The competition promises to be a platform for students to showcase their creativity, problem-solving skills, and teamwork abilities.
The SLRC has been a great initiative in promoting robotics education in Sri Lanka, and the University of Moratuwa is proud to continue to organize such events. The success of the SLRC training program is a testament to the growing interest in robotics among school students in Sri Lanka.
---