InnovateFPGA Design Contest 21/22. Asia Pacific and Japan Region – Gold Award for Team AP116 from University of Moratuwa
Our team, AP116, comprised of Pahan Mendis, Chathuni Wijegunawardana and Pamuditha Somarathne from the Department of Electronics and Telecommunication Engineering at University of Moratuwa has won the Asia Pacific and Japan Regional Gold Award at the InnovateFPGA Design Contest 21/22. We convey our gratitude to our valuable advisors, Dr.Ajith Pasqual, Mr.Abarajithan Gnaneswaran and Mr.Kithmin Wickremasinghe.
InnovateFPGA Design Contest is a competition organized by Terasic Inc. in collaboration with the Intel Corporation, Microsoft, Analog Devices, Inc., Arrow Electronics Inc., Macnica Inc., Mouser Electronics, Inc., and Digi-key Electronics. We have been invited to the Grand Finals in Intel Innovation Campus in San Jose, California where the top 12 teams from four regions in the world will present their projects.
This year, the contest focused on exploring solutions that reduces environmental impact and the demand that we place on the planet's resources. To address this objective, our team brought forth a concept of the Green Machine, a smart, user-friendly, domestic mini-greenhouse system to enable users to grow and efficiently monitor and tend to plants with much ease. This was designed for domestic user to grow their own food in their homes. Also, due its modular design, the farmers can combine multiple units of Green Machines for cultivation in small to large scale farms. The condition within the Green Machine is monitored using a set of sensors and cameras and the sensor and image data is sent to the Terasic DE-10 Nano, a development kit based on Intel CycloneV FPGA, for processing.
The Cyclone® V SoC FPGA HPS consists of a dual-core ARM Cortex-A9 MP Core processor and a rich set of peripherals, which gives the flexibility of programmable logic as well as the functionality of a processor (HPS). Our design makes use of the FPGA as well as the HPS optimally for acceleration and controlling.
The DE-10 Nano processes the obtained data to control the irrigation, ventilation and light needed for the plants for optimal growth and yield using a controller implemented on the Hard Processor System. Furthermore, a convolutional neural network is implemented on the DE-10 Nano to detect abnormalities in the plants. The FPGA portion was used for acceleration and was programmed using OpenCL Language.
After the processing, the sensor and image data are transferred to a Cosmos Database System on Microsoft Azure to be analyzed for further optimizations.
Through our project, we mainly focus on achieving two sustainable development goals.
Goal 2: Zero Hunger
Goal 12: Responsible Consumption and production.
Since the Green Machine is automated, it can be used by anyone. As it is optimized, the food productivity is higher, labor costs are lower, and resources are saved. So, the food can be produced at a lower cost.
As the plants are grown within a controlled environment, the need of pesticides is eliminated. Therefore, the safety and quality of food is ensured which provides significant health benefits. Because of the design aesthetics, the users can gain relaxation and satisfaction. Altogether, our Green Machine is just the first step of creating a vast eco-system that empowers sustainable agriculture.
The project video: https://www.youtube.com/watch?v=kD0ctF4-nac
The project link: https://www.innovatefpga.com/cgi-bin/innovate/teams.pl?Id=AP116&All=1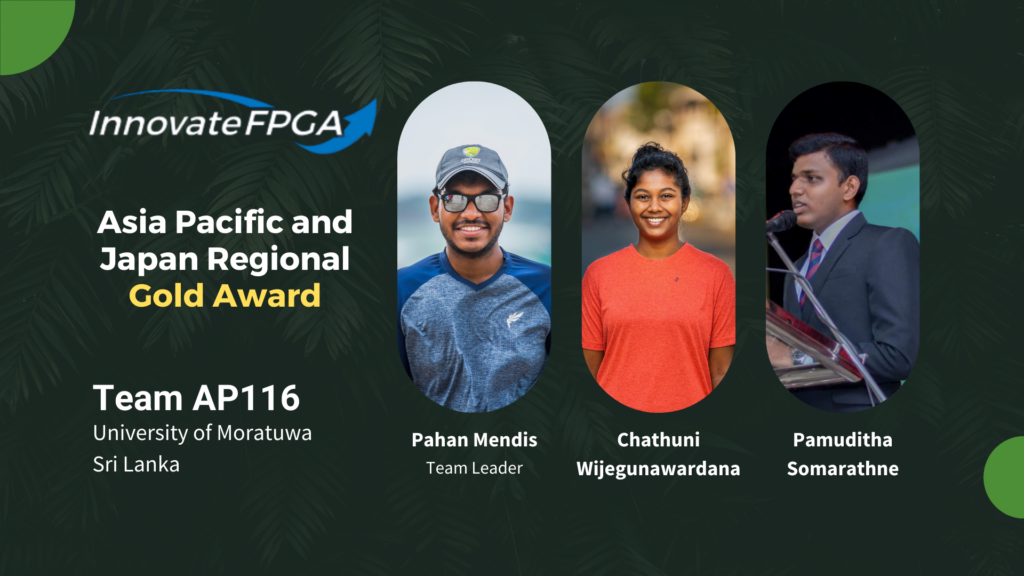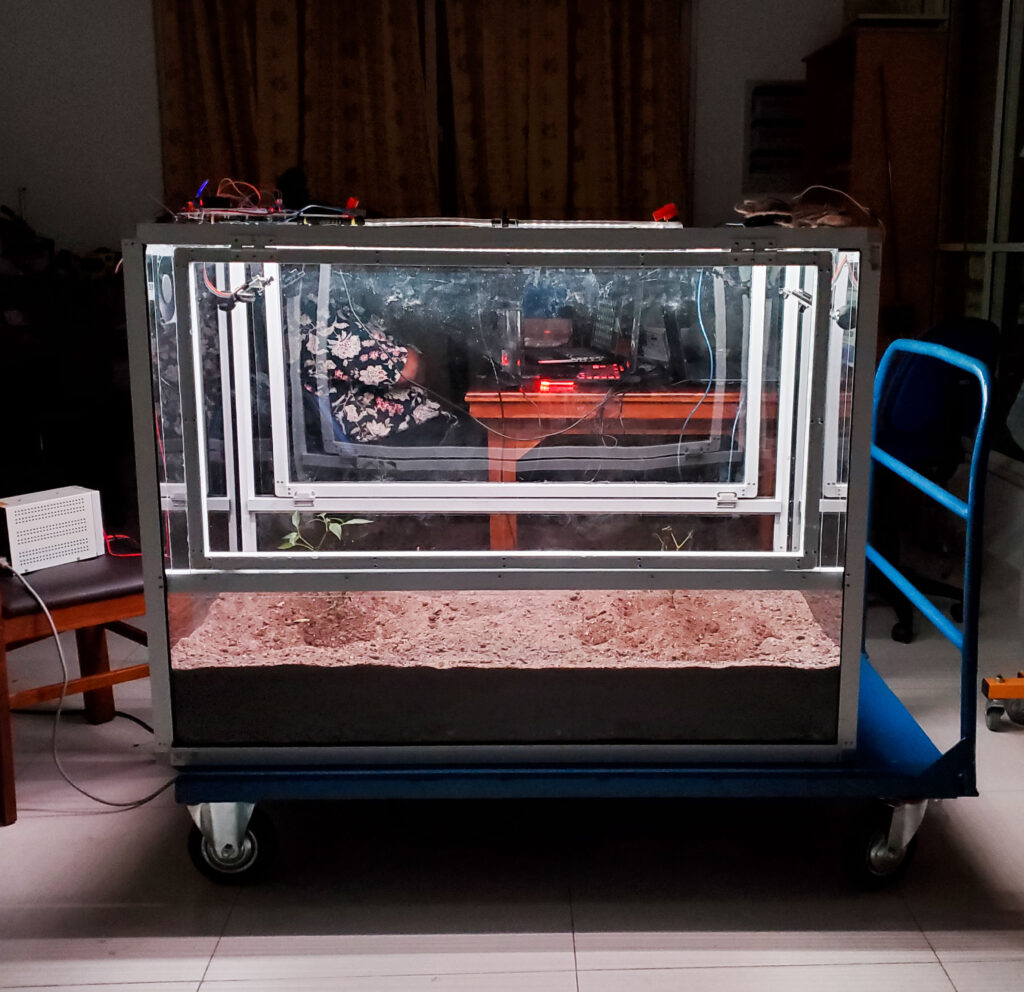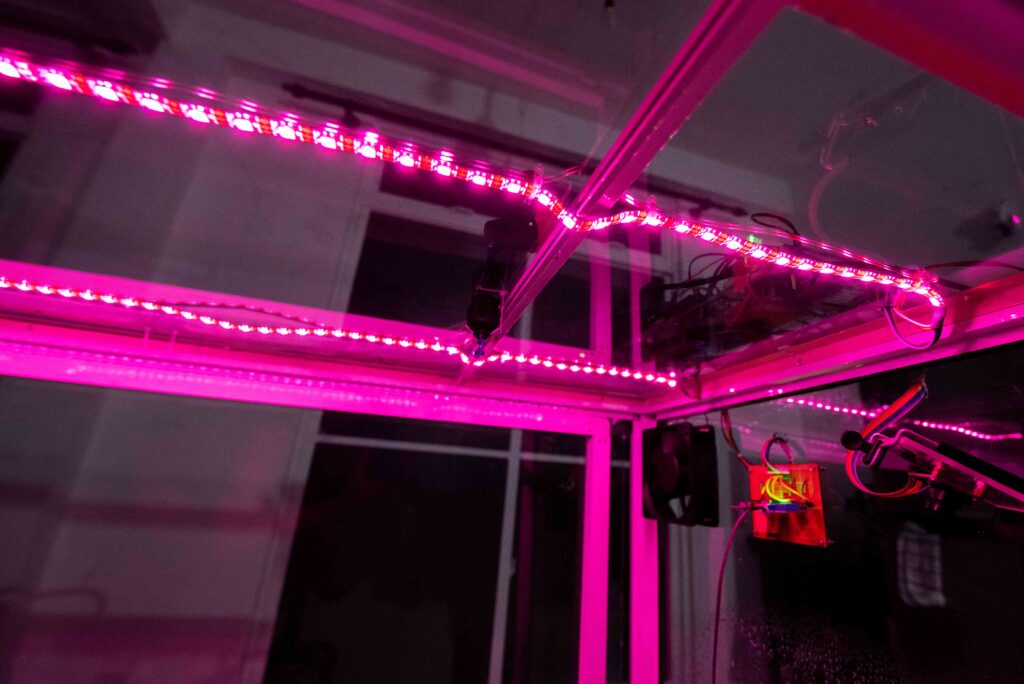 ---