NBQSA 2022 – National ICT Awards
The final year project titled "Road Sign, Traffic Light and Static Object Detection for Self-Driving" won the Student Research Project of the Year Award and the Bronze Award for Tertiary Students Projects (Technology) at the National ICT Awards – NBQSA 2022. The project has also been nominated to APICTA (Asia Pacific ICT Alliance) Awards 2022 which will be held in Islamabad, Pakistan from 7th to 11th December 2022.
The National Best Quality Software Awards (NBQSA), which is held by the British Computer Society for the past 24 years, provides recognition to outstanding achievements of individuals and organizations in Sri Lanka in the ICT domain. The Tertiary Students Projects (Technology) Award targets the best technical solutions proposed and implemented by undergraduates while the Student Research Project of the Year Award identifies the undergraduate project with the highest research impact.
The award winning project is focused on real time detection of traffic signs, traffic lights, lanes and road markings in a resource constrained environment. Three deep learning based detection frameworks have been developed to cater this requirement and the trained detection models have been optimized using TensorRT and integrated together to deploy as a complete static object detection system on an embedded system. In addition, two benchmark datasets have been created, one for traffic signs and traffic lights, and the other for road markings in the Sri Lankan domain. The research contributions of the project have been published as three papers in IEEE ICMLA 2021, IEEE/CVF WACV 2022 and IEEE IV Symposium 2022.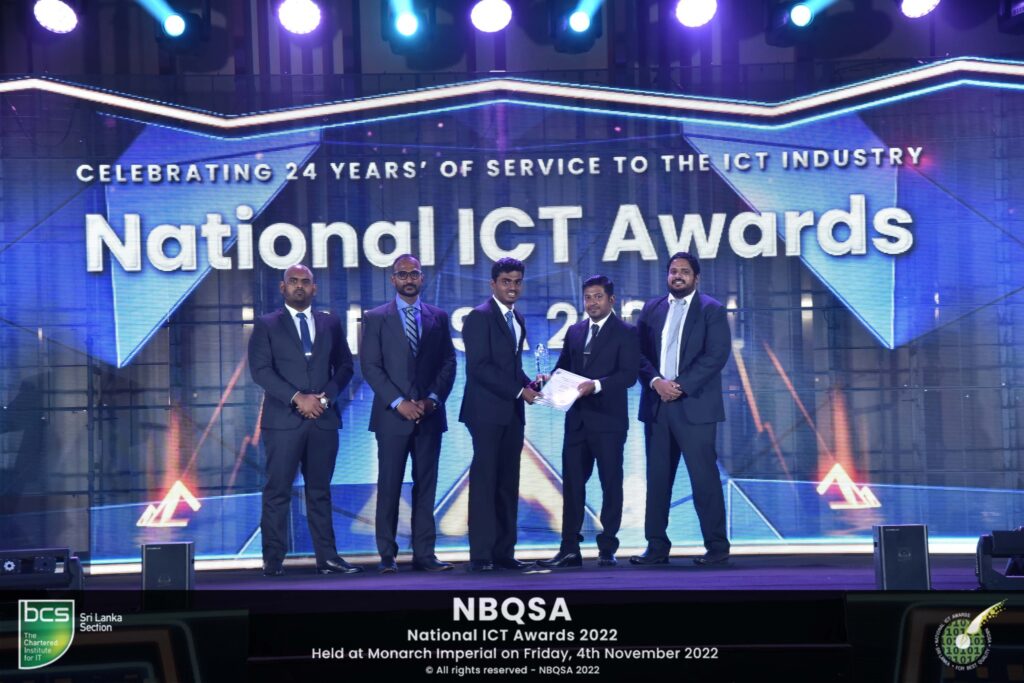 ---