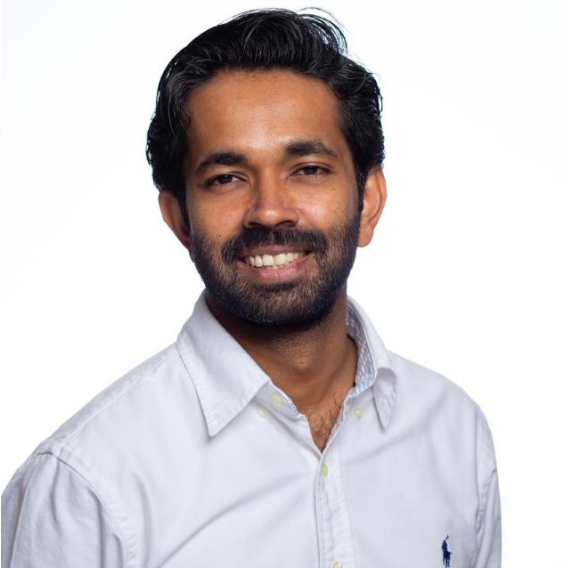 Ph.D. (University of Florida, USA), B.Sc. Eng. Hons. (Moratuwa)
Subodha Charles is a senior lecturer at the Department of Electronic and Telecommunication Engineering, University of Moratuwa, Sri Lanka. He received his Ph.D. in Computer Science from the University of Florida, USA, and his B.Sc. specializing in Electronics and Telecommunication Engineering from the University of Moratuwa, Sri Lanka. His research interests include hardware security and trust, embedded systems and computer architecture. He has published more than ten research articles in premier international conferences and journals related to those areas. He has gathered industry experience at Intel, USA and Zone24x7, Sri Lanka.
Subodha co-founded a company in Sri Lanka operating in the energy sector in 2013 and it is currently one of the country's market leaders. The company has invested in other areas such as healthcare, construction and digital marketing and is also exploring further expansion possibilities. He has volunteered at IEEE (Institute of Electrical and Electronics Engineers) since 2011 and has held several global leadership positions. He has successfully led many initiatives within IEEE to foster entrepreneurship, industry collaboration and membership growth. Several international awards within IEEE have recognized his efforts, including the best student volunteer in the Asia-Pacific region award in 2015.
Hardware security and trust, Embedded systems, Computer architecture
Instructor, EN4720 – Security in Cyber-Physical Systems

Instructor, EN3240 – Embedded Systems Engineering

Co-Instructor, EN4053 – Digital Communications II

Co-Instructor, EN3250 – Internet of Things

Co-Instructor, EN2852 – Applied Electronics
| | |
| --- | --- |
| 2020 | Outstanding Achievement Award 2020 from the Herbert Wertheim College of Engineering, UF |
| 2019 | IEEE MGA Young Professionals (YP) Achievement Award for substantial contributions to Students/YPs |
| 2019 | Harris Corporation Communication Graduate Fellowship for outstanding PhD students in CISE, UF |
| 2018 | Travel grant from National Science Foundation (NSF) to attend IGSC 2018 |
| 2016 | Received full assistantship for PhD program in Computer Science (CISE) from University of Florida |
| 2015 | IEEE "Larry K. Wilson" award for the best student volunteer of Asia-Pacific Region |
| 2009 | Dialog Axiata merit scholarship for top performance in Advanced Level examination in Sri Lanka |
January 2021 – Present
Colombo, Sri Lanka
Senior Lecturer
Dept. of Electronic & Telecommunication Engineering, University of Moratuwa
February 2013 – Present
Colombo, Sri Lanka
Chief Executive Officer
Alta Vision (Pvt) Ltd.
Co-founder, Member of board – www.altavision.lk
August 2016 – December 2020
Gainesville, FL, USA
Research Assistant
Embedded Systems Lab, University of Florida
May 2017 – August 2017

Portland, OR, USA

Graduate Technical Intern
Strategic CAD Labs, Intel Corporation
November 2013 – May 2014

Colombo, Sri Lanka

Trainee Associate Electronics Engineer
Zone24x7 (Pvt) Ltd.