Call for Applications for an M.Sc. Program on Liver Volumetry with Ultrasound Images (Application Deadline: 25/11/2021)
At the Department of Electronic and Telecommunication Engineering, The University of Moratuwa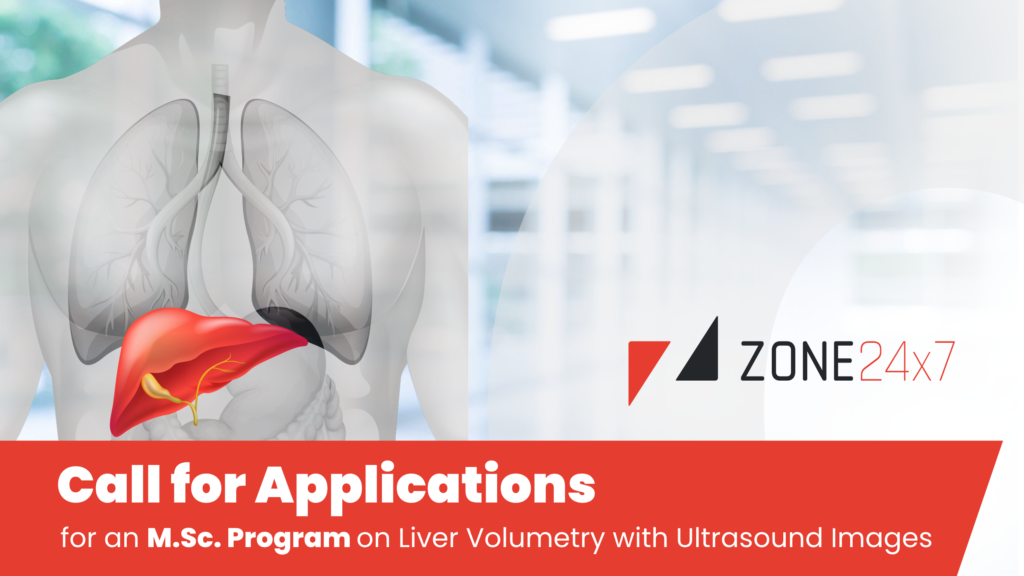 Ultrasound imaging allows the organs inside the body, such as the liver, to be examined using high-frequency ultrasound waves. The limited fields of view and the comparatively high levels of noise in ultrasound images make measurements, such as organ volume calculation, a challenge. This work aims to automate the liver volume calculation via several ultrasound scans of the liver.
Firstly, the liver segmentation in the ultrasound images enables isolation of the liver region. Next, the stitching of ultrasound images enlarges the field of view for the whole liver region to be visible in one image, and detecting landmarks assists the process. Finally, the automatic liver volume calculation can take place.
Liver Segmentation – Accuracy to be measured with intersection over union against the images segmented by the radiologists.
Liver ultrasound image stitching – The accuracy metric is to be defined.
Detecting landmarks when the image capture position is known.
Automatic volume calculation based on the segmentation, and its accuracy is to be measured by making comparisons against the calculations made by the radiologists.
Supervisors:
Dr. Rukshani Liyanaarachchi, The University of Moratuwa
Dr. Ranga Rodrigo, The University of Moratuwa
Industry supervisors
Collaborators:
Zone24x7 (Pvt.) Ltd. through the Distributed Ultrasound Visualization and Diagnostic System project.
Duration:
01
year, full time
Stipend:
100,000LKR/Month
Application Deadline
31/10/2021 25/11/2021
Start Date
Immediately after
the selection
Experience:
An ideal candidate would be one with an exceptional academic record with enthusiasm to engage in medical image processing research. Familiarity with medical imaging or medical image processing and deep networks would be welcome. Strong programming skills will be a definite advantage.
How to Apply:
Send in your CV with a half-page write-up on the aforementioned problem to rukshanil[at]uom.lk.
---